1 thru 10 of 7547 Stories
Rapper Young Thug was interviewed by Big Boy on Real 92.3 LA Wednesday and opened up about his sexuality.
"Queer Eye" star Karamo Brown is shutting down those who are taking issue with President Donald Trump's former press secretary Sean Spicer being cast on "Dancing with the Stars."
Liam Hemsworth is seeking a divorce from Miley Cyrus after seven months of marriage.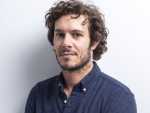 In Adam Brody's new movie "Ready or Not ," in theaters Wednesday, he's part of an ultra-rich family with an odd marriage ritual: When someone marries into the family, that person must pick a card to play a random game on their wedding night.
In a new interview with the awards website Gold Derby, Jessica Lange ranked her performance in the anthology series "American Horror Story."
The end of summer may be approaching, but that's not stopping actor Jared Leto from sharing some super sexy "hot girl summer" pics.
Larry King is seeking a divorce from his seventh wife, Shawn King, after 22 years.
Regardless of her reputation as a performer, Aretha Franklin's cancer doctors say she was no diva as a patient.
Out actor Colton Haynes has discussed his addiction and mental health in the past but he took to Instagram this week to share photos of himself during "dark times" when he was hospitalized last year after a drug and alcohol bender.
A hearing is set in the city of Chicago's effort to recover costs from actor Jussie Smollett after police said his claims of a racist and anti-gay attack were phony and staged.
1 thru 10 of 7547 Stories