Ken Burns is inaugurating an annual prize for makers of historical films with a $200,000 grant to the people behind an upcoming movie about the late Georgia writer Flannery O'Connor.
"El Camino" A Breaking Bad Movie" was unnecessary, but it gives its viewers what they crave: Closure.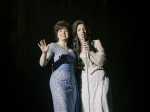 Writer-director Callie Khouri is drawn to stories about female friendships and country music. Her latest television film "Patsy and Loretta" combines those passions into the true story of a friendship between two of country music's most powerful voices.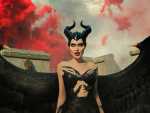 Angelina Jolie returns to magical form in Disney's "Maleficent: Mistress of Evil" the second film in the franchise that shifts the spotlight to one of the most notorious villains in fairyland and reveals a heart of gold!
This first LGBTQ drama from Georgia (the country) is a excellent and finely-nuanced coming-out tale.
This documentary journeys into 1960s culture and attempts to discover Leonard Cohen, the writer, musician and poet, through one of his foundational romances.
The 1980 Roger Moore-starring action film "Ffolkes" is now available on Blu-ray from Kino Lorber and their Studio Classics label. Pick this one up if you're interested in a curious retrograde thriller.
The newest installment in the "Matrix" franchise is getting another boost of star power: Neil Patrick Harris is joining the cast of the upcoming sci-fi film.
The story of the New York Film Festival 57 may very well end up being the unique and diverse stories being told in bold, imaginative and divisive ways, each commenting on our currently divided culture.
After it was reported Billy Porter was in talks to play the Fairy Godmother in an upcoming live-action "Cinderella" movie, the "Pose" star confirmed his role in the project Saturday during the 20th New Yorker Festival.