1 thru 10 of 4791 Stories
Get the snacks and a scorecard ready for the 2019 Emmy Awards.
"Friends" is getting old. Its fans have never been younger.
This is the time of year when the cast of HBO's "Veep" would usually be shooting a new season. Now that the show is done, actor Tony Hale says they'll have to settle for getting together at the Emmy Awards.
When the winner of the best comedy series Emmy Award is announced Sunday, odds are good that a woman will be giving the acceptance speech.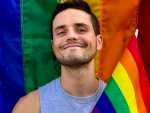 NBC has bought a comedy about a gay father and son called "Like Son, Like Father" from writers Nick Lehmann and Matt Hubbard. The show is now in development
"Game of Thrones" has dominated the Emmy Awards with the formidable power of, say, your average fearsome, flame-belching dragon. Same goes for "Veep," but picture a cutthroat politician instead.
Jessica Lange starred in four seasons of "American Horror Story" and recently made a return to the FX anthology series last year. But speaking with The Wrap, the Oscar-winning actor said she'll likely never return to the show.
Demi Burnett and Kristian Haggerty have made "Bachelor" franchise history for the second time, becoming the first same-sex couple on any of the hugely-viewed shows to get engaged.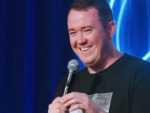 After Shane Gillis was fired from "Saturday Night Live" for using Asian slurs and making homophobic remarks on a recent podcast, Variety is reporting that the show hired the comedian in the first place in order to appeal to conservative viewers.
NBCUniversal announced its streaming service this week. Called Peacock, the network also revealed that it'll be rebooting the beloved early 90s teen sitcom "Saved by the Bell."
1 thru 10 of 4791 Stories