1 thru 10 of 7637 Stories
When fans of "Queer Eye's" Jonathan Van Ness read his upcoming memoir "Over the Top," due out on September 24, they will likely be surprised by his frankness, which includes the disclosure that he is HIV+.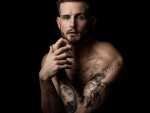 "Younger" star Nico Tortorella has a new book in which the actor opens up about sexuality, gender, their love life, substance abuse and run-ins with celebrities, including Ashton Kutcher.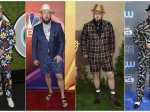 Chris Sullivan may or may not win at this weekend's Emmy Awards, but it's a sure bet that when he strikes a pose on the red carpet, his unconventional attire will make a statement.
Jennifer Lopez won Milan Fashion Week on Friday, wowing the crowd at Versace when she emerged wearing a version of the jungle dress that nearly broke the internet almost 20 years ago.
On a segment with "Good Morning Britain," Grammy Award-winning producer Mark Ronson revealed that he identifies as "sapiosexual."
"Queer Eye" food and wine expert Antoni Porowski is the latest celeb to visit BuzzFeed and read your thirstiest tweets about him.
A hearing Wednesday on the future of the court conservatorship that for 11 years has controlled the money and affairs of Britney Spears ended with no decisions made and no appearance from the pop star.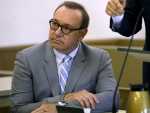 A massage therapist who anonymously accused Kevin Spacey of sexual misconduct has died, according to a notice filed in court by the actor's attorneys. The news comes ahead of the case going to trial.
Lady Gaga may have found her next role.
Love is in the air!
1 thru 10 of 7637 Stories