1 thru 10 of 4831 Stories
Shepard Smith, whose newscast on Fox News Channel seemed increasingly an outlier on an outlet dominated by supporters of President Donald Trump, abruptly quit after signing off his final newscast on Friday.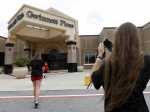 Most of the Georgia mall heavily featured in the latest season of Netflix's "Stranger Things" is going up for sale.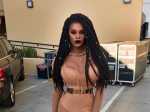 "RuPaul's Drag Race" winner Tyra Sanchez posted an apology to FaceBook yesterday for her online behavior. Sanchez has faced criticism for allegedly threatening fellow show alumni and falsely announcing another queen's death. Check out her apology here.
Andrew Scott - the "Hot Priest" on the British comedy "Fleabag" - has insight into the agonies of Catholic clerics who are not allowed to marry, and the Pope's recent suggestion that the centuries-old prohibition on married priests might be relaxed.
Critics of President Donald Trump who wonder about the tenacity of his supporters need only to spend three hours with Fox News Channel's headliners to get an idea why.
Two years after Matt Lauer was abruptly fired by NBC News for sexual misconduct, more questions are emerging about the former "Today" show host's behavior and whether bosses looked the other way at problems involving one of the network's biggest stars.
"Sesame Street" is taking a new step to try to help kids navigate life in America — it's tackling the opioid crisis.
Is '90 Day Fiancé's' Aladin gay? His wife speculates he is.
Netflix is sharing a trailer for the upcoming mini-season of "Queer Eye: We're in Japan."
MSNBC commentator Rachel Maddow is making her first foray into the world of superhero-television with her upcoming voice role in the CW's "Batwoman."
1 thru 10 of 4831 Stories