Top Story
New SAGE program seeks to assist LGBTQ elders who are at the epicenter of the COVID-19 pandemic.
1 thru 10 of 53137 Stories
How the government and medical community responds to the crisis will be especially crucial for outcomes among black Americans, civil rights advocates and medical experts say.
Air raid sirens sounded across China and flags flew at half staff in tribute Saturday to victims of the coronavirus pandemic, including the health care "martyrs" who have died fighting to save others.
Is he a wartime president or a backup point man? President Donald Trump seems to go back and forth on that, or both ways at once, in responding to the pandemic that takes more lives by the hour.
The spreading global pandemic has tested the competing interests of public health and privacy, with thousands of individuals experiencing both physical illness and the less-visible stigma that can come with it.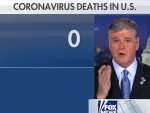 A little-known social action group out of Washington state has sued Fox News over their COVID-19 coverage.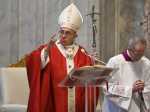 Pope Francis celebrated Palm Sunday Mass without the public because of the coronavirus pandemic, which he said should focus people's attention on what's most important: using one's life to serve others.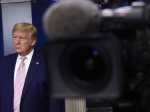 The coronavirus is projected to kill more than 100,000 Americans and has effectively shuttered the economy. But Trump and his advisers haven't lost sight of the opportunity to advance his agenda.
Thanks to an overwhelming response from people who suddenly found themselves stuck at home, shelters say they have placed record numbers of dogs, cats and other animals.
Church President Russell M. Nelson unveiled a new church logo that continued his push to rebrand how the faith is known and recognized around the world.
The Daily Show paid tribute to Fox News personalities and their coverage of COVID-19 over the past few weeks. Here are some lowlights.
1 thru 10 of 53137 Stories