Gay Washington: The Latest
The death of Supreme Court Justice Ruth Bader Ginsburg just over six weeks before the election cast an immediate spotlight on the high court vacancy, with Senate Majority Leader Mitch McConnell quickly vowing to bring to a vote whoever is nominated.
The U.S. Commerce Department said Friday it will ban Chinese-owned TikTok and WeChat from U.S. app stores on Sunday and will bar the apps from accessing essential internet services in the U.S.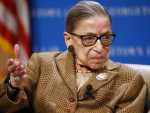 Supreme Court Justice Ruth Bader Ginsburg died Friday at her home in Washington, the court says. She was 87.
Rapper Lil Nas X and designer Christian Cowan have unveiled their upcoming Spring 2021 line, which will feature Gus Kenworthy as a model.
Shia LaBeouf is trending on social media Friday for his "method"-styled performance as a stoner in the streamed table reading of "Fast Times at Ridgemont High."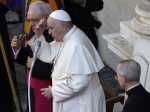 Pope Francis met with approximately 40 parents of LGBTQ children on Wednesday and said "the Church loves your children as they are, because they are children of God."
All you need is one pair of resistance bands to get this full body workout going.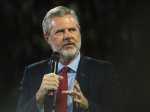 Disgraced Evangelical conservative Jerry Falwell Jr. allegedly fell and injured himself while drunk inside his home the week after news broke of his and wife Becki's extramarital affair with a pool boy.
Jason Momoa broke down in the desert yesterday, which gave him a moment to introduce his "boyfriend" to the world.
A homeless man known as "Captain America" because of his habit of wearing an American flag-like cape is behind bars after tearing down a restaurant's Pride flag and attempting to assault the owner.
Five years after the U.S. Supreme Court legalized same-sex marriages around the U.S., more than a half million households are made up of married same-sex couples, according to figures the U.S. Census Bureau released Thursday.
A few days after he accidentally shared an X-rated photo saved to his camera roll on his Instagram Stories, actor Chris Evans is finally responding to the blunder — but with a poignant message.
The U.S. will ban the downloads of the Chinese apps TikTok and WeChat on Sunday, with a total ban on the use of the latter, citing national security and data privacy concerns.
A support system, advocacy portal and resource guide, Solace empowers transgender individuals through their transition through a tech-savvy and easy-to-use app.

From Broadway to Hollywood, many actors, directors, backstage workers, musicians and others in the performing arts face similar coverage suspensions.
U.S. consumer prices rose 0.4% in August as used car prices surged by the largest amount in 51 years, the Labor Department reported Friday.
It's that time of year where pumpkin spice flavors appear in everything from coffee and doughnuts to candy confections. Here are nine ways to get your pumpkin spice fix this fall.

The fitness industry has begun to push back at the pandemic-driven perceptions and prohibitions. "We should not be lumped with bars and restaurants," says an executive from the International Health, Racquet & Sportsclub Association.
Nearly six in 10 Americans have a new appreciation of nature during quarantine, according to new research.
For the first time, acoustic wave technology for treating ED is now available in an at-home product, The Phoenix. The results? Let's just say they rise above expectation.