Top Story
A gay player for England's Premier League admitted his fears of publicly coming out in an emotional letter, the British newspaper The Mirror reports.
1 thru 10 of 54611 Stories
Millennials, you're taking a big hit — again. And you're not OK, either, boomers.
A body was found Monday at a Southern California lake during the search for "Glee" star Naya Rivera, authorities said.
This week we're talking about Fire Island, the Mona Lisa, and, um... trouser snake size. What do they have in common? Tune in to find out!
British lawmakers are about to reintroduce legislation that would provide a third, neutral option for British passports in addition to the binary choices of male and female.
The Washington NFL franchise announced Monday that it will drop the "Redskins" name and Indian head logo immediately, bowing to decades of criticism that they are offensive to Native Americans.
A 30-year-old Texas man died after attending a so-called "COVID-19 party," a San Antonio hospital told the press this weekend.
Facebook and Facebook-owned Instagram announced on July 10 that they would no longer permit content promoting so-called "conversion therapy" on their social media platforms.
Connecticut high schooler Terrence Bogan knew he was gay in middle school and willingly shared his orientation with his classmates.
University of Southern California's director of health policy Geoffrey Joyce addresses five misconceptions portrayed by the president and other political leaders.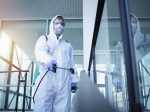 As the COVID toll climbs, sick workers and families of the dead face another daunting burden: fighting for benefits from workers' compensation systems that, in some states, are stacked against them.
1 thru 10 of 54611 Stories