The oil-wealth check, which some in Alaska see as an entitlement, typically is derived from the earnings of a nest-egg investment account the state has seeded with oil money.
U.S. employers likely rehired several million more workers in June, thereby reducing a Depression-level unemployment rate, but the most up-to-date data suggests that a resurgent coronavirus will limit further gains.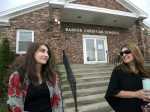 A Supreme Court decision that states can't cut religious schools out of programs that send public money to private education could support efforts to force Maine and Vermont to help fund religious educations.
A group of former George W. Bush administration and campaign officials have launched a new super PAC supporting Democratic presidential candidate Joe Biden.
City leaders voted Wednesday to slash the Los Angeles Police Department budget by $150 million, reducing the number of officers to a level not seen for more than a decade.
Democrats drove a temporary extension of a popular subsidy program for small businesses through the GOP-controlled Senate late Tuesday.
Mexico's oldest legacy airline, Aeromexico, said Tuesday it has filed for Chapter 11 reorganization, a form of bankruptcy in which the carrier can keep operating while its debts and obligations are sorted out.
New York City lawmakers approved an austere budget early Wednesday that will shift $1 billion from policing to education and social services in the coming year.
Oklahoma voters narrowly decided on Tuesday to expand Medicaid health insurance to tens of thousands low-income residents, becoming the first state to amend its Constitution to do so.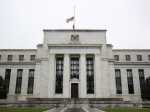 200 banks have signed up to participate since the program began two weeks ago, but that's a small slice of the nation's roughly 5,000 lenders. None have made any loans yet.