The United States is in an "unnecessary predicament" of soaring COVID-19 cases fueled by unvaccinated Americans and the virulent delta variant, the nation's top infectious diseases expert said Sunday.
Just because you haven't reached international acclaim as a high-performance athlete doesn't mean you can't show off your athletic prowess to the world.
Several states scaled back their reporting of COVID-19 statistics this month just as cases across the country started to skyrocket.
EDGE welcomes singer-songwriter, actor, performer, published writer, LGBTQ activist and motivational speaker Ryan Cassata for a candid conversation about how music helps him stay sober.
Most Americans who haven't been vaccinated against COVID-19 say they are unlikely to get the shots and doubt they would work against the aggressive delta variant despite evidence they do.
The recent HIV diagnosis of an 83-year-old man — thought to be one of the oldest people diagnosed as living with the virus — shows that risks remain real even for the elderly.
"Vanderpump Rules" cast member Lala Kent had some critical words about Demi Lovato's "California Sober," calling sobriety that includes cannabis and wine "super offensive."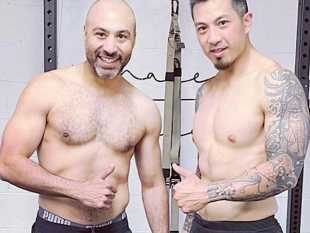 Results from Planet Fitness' fifth annual survey reveals how Americans feel about the body type known as the "dad bod."