Seattle Man Threatens Gay Men with Syringe. Was Swift Release Due to COVID-19 Concerns?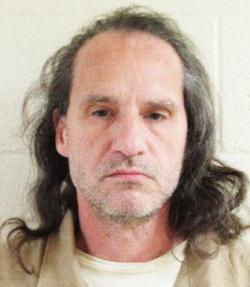 A Seattle man dubbed a "prolific offender," with police record of 75 prior convictions, was hastily released after his arrest for threatening two gay men with a syringe and hurling racist epithets at an African American woman, reports area conservative talk radio station KTTH.

The online news item, attributed to talk host Jason Rantz, identified the suspect as Francisco Calderon and called Calderon "the face of Seattle's prolific offenders problem." The article said that after being released following a previous arrest for an assault, Caldron "threw coffee into the face of a toddler."

The news item said that Calderon's release following his latest arrest "comes after King County announced they wouldn't book most misdemeanor charges, and jails have let suspects out over coronavirus concerns."

A Facebook page called District 4 Neighbors Seattle posted about Calderon's latest scrape with the law, throwing in a few sarcastic jabs as it did so.

Calling Calderon "the Energizer Bunny of Seattle's criminal prolific offenders," the post said, "The other day this page posted about how some cities are starting to release prisoners because of COVID 19 fears, and what the obvious consequences of turning them loose will be."



Added the post: "I wonder what the Twitter brigade will have to say about this? After all, Calderon assaulted two gay men and a woman of color. Ah, but he's one of our 'less fortunate,' 'unhoused neighbors. So what's a good social justice warrior to do?"

The KTTH item provided details, saying that Calderon harassed two gay men - just friends, according to the police report - telling them that they "should not be married," and threatened to strike them with his clenched fists. The men took note of a syringe gripped in one of those fists, and retreated. Calderon then turned his ire on a motorist, shouting racist epithets at her.

The article said that police found meth on Calderon's person.

His sister had spoken about Calderon publicly last year, the article recalled. Said the sister: "The core of the problem is that he is mentally ill."
Kilian Melloy serves as EDGE Media Network's Assistant Arts Editor. He also reviews theater for WBUR. His professional memberships include the National Lesbian & Gay Journalists Association, the Boston Online Film Critics Association, The Gay and Lesbian Entertainment Critics Association, and the Boston Theater Critics Association's Elliot Norton Awards Committee.
Comments on Facebook