Singapore Declines to Follow India's Example, Upholds Anti-Gay Law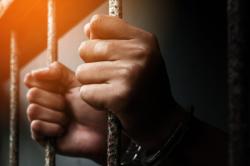 When India decriminalized gay sex in 2018 - the most recent reversal in a saga that saw the law struck down in 2009, then reinstated by India's supreme court, and then struck down again - there was hope in other Asian nations that similar laws left over from British colonialism might follow suit.
Such was the case in Singapore - but it was not to be. At least, not yet.
The high court there refused to strike the law down in a March 30 ruling, reported Reuters.
The current effort to strike the law - which, Reuters said, is not often enforced, though it remains on the books - was not the first. An earlier attempt also failed in 2014.
The law refers to sexual acts between men as "gross indecency" - the same charge under which British wit and playwright Oscar Wilde was charged and found guilty in England in 1895 - but, in a further Victorian touch, does not apply to sex acts between women.
The penalty for breaking that law is two years in jail. In India, the penalty was harsher - up to 10 years - and though the law was not often enforced, blackmailers used the threat of long sentences to their advantage in pressing their victims for money or otherwise harassing them.
The legacy of anti-gay laws left in the wake of British colonialism has been the subject of books and essays, including the 2008 report This Alien Legacy.
In 2018 - the same year as the most recent striking down of India's anti-gay law - then-Prime Minister Theresa May expressed regret on the behalf of Britain for the colonial period's institution of anti-LGBTQ laws on occupied nations. Said May: "I am all too aware that these laws were often put in place by my own country.
"They were wrong then and they are wrong now."
One of the plaintiffs in the challenge to the law in Singapore, Bryan Choong, was quoted by Reuters as saying, "I am of course disappointed, but my eye is firmly on the road ahead."
Added Choong, "I'll be studying this judgment closely with my lawyers."
Kilian Melloy serves as EDGE Media Network's Assistant Arts Editor. He also reviews theater for WBUR. His professional memberships include the National Lesbian & Gay Journalists Association, the Boston Online Film Critics Association, The Gay and Lesbian Entertainment Critics Association, and the Boston Theater Critics Association's Elliot Norton Awards Committee.
Comments on Facebook