Gay Washington: The Latest
Why aren't there more out professional sports players? A new report suggests the reason isn't just homophobia.
Australian firefighters have outdone themselves this year with a set of 2021 calendars.
Australian Harry Jowsey was the break-out star from Netflix's hit reality show "Too Hot Too Handle" this past summer. And a recent trip to California's Venice Beach showed as to why.
DC Comics has announced a new non-binary superhero, Kid Quick, who will use "they/them" pronouns and become the new Flash in the forthcoming comic book title "Future Slate: Justice League."
Hugh Sheridan, hunky singer and star of the Australian TV series "Packed to the Rafters" and "Back to the Rafters," revealed that he's been in love with both men and women. It's labels he's not so fond of.
"Love, Victor" actor Lukas Gage put an unknown director on blast Friday when he uploaded a recording of a Zoom audition to Twitter where the director can be heard making disparaging remarks about Gage's apartment.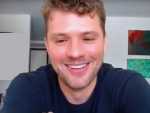 Ryan Phillippe looking back at his teenage stint playing a gay character on a soap opera and his breakout movie "Cruel Intentions," revealed that his parents "shunned" him out of disapproval of an early gay role.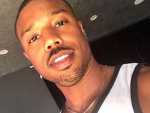 Not long after People magazine named actor Michael B. Jordan the Sexiest Man Alive, the "Creed" star revealed what he's planning next: Joining OnlyFans.
One former Black porn star says looking back after seven-plus years outside the industry, it's clear it was "a whole toxic environment of white supremacy and racism, completely all the time." Has anything changed?
Two staff members of the Daily Mail walked the NYC streets in dresses after conservative pundit put down Harry Styles for doing so on the cover of Vogue. Did anybody care?
After a number of conservatives had Twitter meltdowns over Harry Styles' Vogue cover — where he wore a dress — Rep. Alexandria Ocasio-Cortez (D-N.Y.) weighed in and defended the pop star.
The pandemic may be keeping out country singer Steve Grand from performing, but it is giving him the opportunity to explore one of his passions — men's underwear.
Health insurance companies will have to give their customers estimated out-of-pocket costs for prescription drugs and disclose to the public the negotiated prices they pay for drugs, under an unexpected new Trump administration rule.
AstraZeneca said Monday that late-stage trials showed its coronavirus vaccine was up to 90% effective, giving public health officials hope they may soon have access to a vaccine that is cheaper and easier to distribute than some of its rivals.
With the breaking news this week that Pfizer's COVID-19 vaccine shows 95 percent efficacy, the idea of traveling again may be in the not-so-distant future. But who will lead the charge?
General Motors says a pending breakthrough in battery chemistry will cut the price of its electric vehicles so they equal those powered by gasoline within five years.
Sixty-three percent of Americans experience "food guilt" around the holidays, according to new research.
Some worry a lack of contact with others will weaken their immune system by reducing its active contact with germs.
Millions of Americans bought tickets to fly somewhere for Thanksgiving before the nation's top public health agency pleaded with them not to travel for the holiday.
Our look back from the Epic at the Roxy archive when it was Boston's primo nightlife choice continues with these pics.