Gay Washington: The Latest
A year after they last saw one another, Prince William and his brother Prince Harry put their fraught relationship aside as they said farewell to their grandfather at his funeral on Saturday.
Cassie Randolph made her first response to her ex-boyfriend Colton Underwood's coming out, while a NFL colleague says he knew of Underwood's coming out a week before his "Good Morning America" interview.
Amid mounting anger over allegations of bullying, out Broadway and Hollywood producer Scott Rudin broke his silence Saturday, saying he is "profoundly sorry" and will step back from his theater work.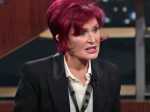 Sharon Osbourne made her first public appearance since leaving "The Talk" after being accused of being a racist, and found a friend in talk show host Bill Maher.
Musician and singer-songwriter Angel Olsen took to Instagram this week to reveal to her 210,000 followers that she is gay. She also introduced her partner to fans on the platform.
During a year when millions were stuck at home and unemployment rates reached a record high, credit card debt took an unexpected downward turn.
Part of Microsoft from its beginnings, and a philanthropist who supported many LGTBQ equality groups, Ric Weiland never hid who he was. Filmmaker Aaron Bear talks with EDGE about Weiland and his legacy.
The CBD craze has taken root in many current lifestyle trends, but its benefits around our exercise routines prove to be some of the most surprising.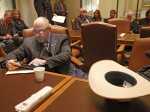 An Oklahoma lawmaker who helped revive a bill to ban transgender athletes from participating in women's sports is coming under fire for saying transgender people "have a mental illness."
Prince Philip will be remembered as a man of "courage, fortitude and faith" on Saturday, at a funeral that salutes both his service in the Royal Navy and his support for Queen Elizabeth II over three quarters of a century.
The global death toll from the coronavirus topped a staggering 3 million people Saturday amid repeated setbacks in the worldwide vaccination campaign and a deepening crisis in places such as Brazil, India and France.
The story of a true gay hero we should all know about.
Mickey's high-waisted red shorts and Minnie's polka-dot flared skirt with a sensible yellow heel won't be changing any time soon, but for Disney Park "cast members" (aka employees), new policies indicate that times are changing.
Hackers cracked a database belonging to gay hookup app Manhunt, and stole the information of more than a half million users, including "usernames, email addresses and passwords," the company confirmed.
Crypto rewards credit cards are the newest incentive-style payment option meant to reward users via the ability to earn cryptocurrencies. But how do they work and are they right for you?
How can you evaluate new gadgets in the typical 15- to 20-minute test drive if you don't quite know what they do or what to look for?
YouTube personality, businessman and musician Jeffree Star was hospitalized after a car crash in Wyoming.
As the U.S. pushes to get people vaccinated, a curious benefit is emerging for those with this post-illness syndrome: Their symptoms are easing and, in some cases, fully resolving after vaccination.
A new study says leaving middle seats open could give airline passengers more protection from the virus that causes COVID-19.
In certain circles of San Francisco, a case of syphilis can be as common and casual as the flu.