1 thru 10 of 2985 Stories
A white police officer who fatally shot a 28-year-old black woman inside her Texas home is set to be interviewed by investigators as questions and outrage grow over the shooting.
Samuel Little, whom the FBI identified this month as the most prolific serial killer in U.S. history, produced startlingly detailed likenesses of dozens of women he says he strangled over the course of more than three decades.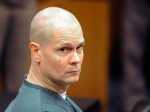 A one-time FBI informant-turned-Detroit drug lord will be released from a Florida prison earlier than expected.
A gunman opened fire at a wedding ceremony inside a New Hampshire church Saturday shooting two people before guests tackled the shooter and held him until police arrived, authorities said.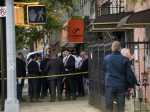 Gunfire broke out inside an illegal gambling club in Brooklyn early Saturday, police said, leaving four people dead, three wounded, and investigators trying to piece together what prompted the bloodshed.
California political donor Ed Buck has pleaded not guilty to federal drug charges in the overdose deaths of two men in his apartment.
Two Florida businessmen tied to President Donald Trump's personal lawyer Rudy Giuliani have been arrested on campaign finance violations resulting from a $325,000 donation to a political action committee supporting Trump's reelection.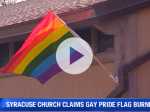 A Syracuse, N.Y. church alleged earlier this week that someone pulled down and burned their gay Pride flag, which was prominently hung outside the church. Police are investigating the incident.
Thousands of pairs of Nike knockoffs were seized at the Los Angeles-Long Beach ports complex recently in a shipment arriving from China, U.S. Customs and Border Protection said Wednesday.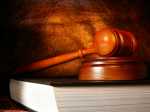 Jurors have ruled that an 86-year-old former southwest Missouri minister is a sexually violent predator who should remain confined even though he has completed a 15-year prison sentence for sodomizing teenage boys.
1 thru 10 of 2985 Stories