For nearly four years, Gavin Grimm has been suing his former school district after it banned him from using the boys bathrooms in high school.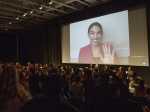 None of these is legit, even though they were shared widely on social media. The Associated Press checked these out. Here are the real facts.
Fear washed over Travis Kauffman as he wrestled with a thrashing mountain lion that attacked him on a Colorado mountain trail, but then his fighting instinct took over as he found its neck with his foot and suffocated the young cat.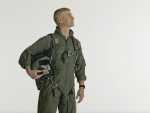 A federal judge on Friday ordered the U.S. Air Force to temporarily stop discharging service members who are HIV-positive, ruling that it's working under a policy that is "irrational" and "outdated."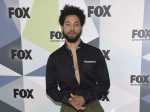 Chicago police late Friday released without charges two Nigerian brothers arrested on suspicion of assaulting "Empire" actor Jussie Smollett and said they have new evidence to investigate as a result of questioning them.
Battling with one branch of government and opening a new confrontation with another, President Donald Trump announced Friday he was declaring a national emergency to fulfill his pledge to construct a wall along the U.S.-Mexico border.
Reporters who sought comment from wealthy West Hollywood political donor Ed Buck found themselves summarily repelled, with Buck curtly telling them to "Get a job, get a life."
Lawmakers from both sides are now condemning West Virginia state delegate Eric Porterfield in the wake of a string of inflammatory remarks, including comparing gays to the KKK, calling LGBTQs a "blight," and suggesting he would drown gay children.
A Seminole County, Florida teacher found himself in hot water quick as a bunny after reading the not-so-children's book "A Day in the Life of Marlon Bundo" to his first-grade class.
A Kansas public library has rejected a request to move three children's books with LGBT characters out of the children's section.