1 thru 10 of 6935 Stories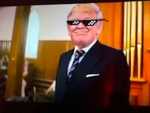 The White House says President Donald Trump has yet to watch a graphically violent parody video that depicts a likeness of him shooting and stabbing opponents and members of the news media, but based on what he's heard, he "strongly condemns" it.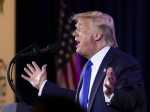 A graphically violent parody video, shown at a meeting of President Donald Trump's supporters at his Miami resort, depicted a likeness of the president shooting and stabbing his opponents,
As Democrats' impeachment inquiry into President Donald Trump intensifies, Mark Stenske feels like he's seen this movie before, and the storyline is getting old.
President Donald Trump on Friday pressed his argument that the House impeachment inquiry is nothing more than a new attempt to overturn his election based on "a lot of crap."
President Donald Trump on Saturday stood behind personal attorney Rudy Giuliani.
Louisiana Gov. John Bel Edwards fought Saturday to hang on to a rare Democratic governorship in Deep South Trump territory against a national GOP offensive aimed at forcing him into a runoff.
There were dozens of ears listening to President Donald Trump's 30-minute phone call with the leader of Ukraine that is at the center of a House impeachment inquiry , and as many eyes that saw what he said.
As the threat of impeachment looms, President Donald Trump is digging in and taking solace in the base that helped him get elected: conservative evangelical Christians who laud his commitment to enacting their agenda.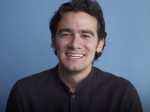 To honor National Coming Out Day, Mayor Pete Buttigieg's LGBTQ staffers on his 2020 presidential campaign participated in a video where they shared their coming out stories.
The groundbreaking Equality Town Hall that was co-produced by the Human Rights Campaign and CNN, and that aired on CNN last night, saw a number of high points - but also one that elicited groans and social media fury.
1 thru 10 of 6935 Stories