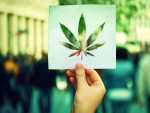 The agency overseeing California's legal marijuana market has been overmatched by the job and is struggling to hire sufficient staff and set an overall strategy for the nation's largest cannabis economy, an audit found.
Low-paid childcare workers from around the world could soon learn whether they will be getting payments from a proposed $65.5 million class action settlement.
An attorney says a Catholic high school teacher fired for being in a same-sex marriage has reached a settlement in which the Indianapolis school will help the teacher with future employment options.
Two leaders of an Alabama city have resigned after the mayor posted a comment on Facebook about "killing out" socialists, "baby killers" and gay and transgender people.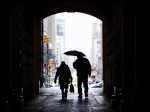 Nearly one-quarter of Americans say they never plan to retire, according to a poll that suggests a disconnection between individuals' retirement plans and the realities of aging in the workforce.
Questions about security at a Colorado school where a shooting killed a student and wounded eight others have reshaped a battle over the charter school's future,
A Texas school district has fired a substitute teacher after receiving a tip that she made pornographic videos that included footage recorded in a classroom.
The U.N.'s labor agency has adopted its first convention specifically aimed at reducing violence and harassment in the workplace, with its chief crediting a recent boost from the #MeToo movement.
Author Nicholas Sparks has responded to the disparaging emails which released as part of a lawsuit he is facing as Chair of the Board at a school he co-founded.
An openly gay server who said he quit his job at a diner over being called gay slurs will get a $20,000 settlement.