1 thru 10 of 4252 Stories
Red or white? New research revealed your choice of wine can say a lot about your personality.
More than half of Americans (53 percent) consider themselves to be foodies, according to new research.
A Wisconsin judge on Friday ordered Anheuser-Busch to stop suggesting in advertising that MillerCoors' light beers contain corn syrup, wading into a fight between two beer giants that are losing market share to small independent brewers.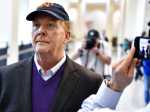 Celebrity chef Mario Batali, whose career crumbled amid several sexual misconduct accusations, pleaded not guilty Friday to a charge that he forcibly kissed and groped a woman at a Boston restaurant in 2017.
Israeli researchers raised a glass Wednesday to celebrate a long-brewing project of making beer and mead using yeasts extracted from ancient clay vessels —some over 5,000 years old.
Texas Gov. Greg Abbott has signaled he will sign legislation that Republicans say is a defense of Chick-fil-A and religious freedom, but gay lawmakers sometimes tearfully railed against it on the House floor as a license to discriminate.
As Mexico City's 9 million residents sleep in the pre-dawn darkness, busy hands are already preparing the day's corn tortillas in the small kitchen of Molino El Pujol.
The business is still in its infancy, with the biggest players — Blue Apron and HelloFresh — less than a decade old. But they're facing serious challenges from restaurant and grocery delivery services, smaller niche players and even home chefs.
It's nacho average hotel. Taco Bell is taking over a hotel in Palm Springs, California, for three nights this August.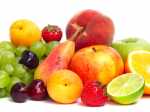 For the first time, a large experiment suggests that trimming dietary fat and eating more fruits and vegetables may lower a woman's risk of dying of breast cancer.
1 thru 10 of 4252 Stories