1 thru 15 of 7318 Stories
Americans would rather endure such vacation travesties as lost luggage or food poisoning, rather than go without internet while on vacation.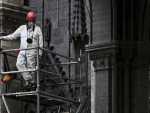 Specialists shoring up fire-damaged Notre Dame Cathedral were returning to the Paris site on Monday for the first time in nearly a month.
What's the first thing that springs to mind when considering issues around public restrooms? Why, public sex, of course! But don't worry, a Welsh town preparing to install cutting-edge conveniences have worked out how to put the kibosh on cottaging.
With suicides on the rise, the U.S. government wants to make the national crisis hotline easier to reach.
Hundreds of Google employees are calling on the company to pledge it won't work with U.S. Customs and Border Protection or Immigration and Customs Enforcement.
A Washington state trooper who pulled over to help what he thought was a disabled vehicle found something else instead: The driver had eight phones simultaneously playing the video game Pokemon Go.
A group of LGBTQ YouTube content creators have brought suit against the platform, saying that YouTube punishes them for their content while allowing trolls, bigots, and anti-gay users to post hateful comments.
A key House committee has subpoenaed the owner of 8chan, an online message board favored by violent white nationalists including the man suspected of killing 22 people in a mass shooting in El Paso, Texas.
Facebook has paid contractors to transcribe audio clips from users of its Messenger service, raising privacy concerns for a company with a history of privacy lapses.
Virgin Galactic plans to unveil its digs at Spaceport America, providing the first glimpse of mission control, a prep area for pilots and a lounge where paying customers will wait for their flights to space.
A drone soared over a blazing hot cornfield in northeastern Colorado on a recent morning, snapping images with an infrared camera to help researchers decide how much water they would give the crops the next day.
IMDb has changed its stance on removing birthnames from its database, a victory for trans actors and actresses who claimed the involuntary publication was a form of "deadnaming."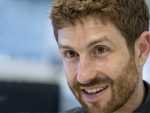 Harris, a former Google design ethicist, first rose to national awareness after a presentation he gave within Google in 2013 spread throughout the industry. In it, he argued that many tech products were designed to be addictive.
The utility company operating Fukushima's tsunami-devastated nuclear power plant said Friday it will run out of space to store massive amounts of contaminated water in three years.
Verizon is selling Tumblr, a darling of early social media, to the owner of blogging platform WordPress.
1 thru 15 of 7318 Stories