Gay Washington: The Latest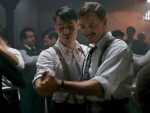 By far the most tweeted about scene in the hit, lavish film of "Downton Abbey" follows what happens when butler Tom Barrow (Rob James-Collier) goes on the DL and is picked up by a man in a pub who takes him to a crowded gay speakeasy.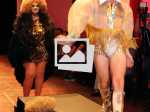 The Sisters teamed up with local designers to bring Project Nunway X to San Francisco. Each sister and designer had a budget of $250 to design an outfit made out of at least 50% recycled material.
Brad Pitt's "Ad Astra" and Sylvester Stallone's "Rambo: Last Blood" were no match for "Downton Abbey" at the box office.
Antonio Brown says he is finished with the NFL.
At Friday's forum on LGBTQ issues in Iowa, Presidential candidate Joe Biden found himself on the defensive when asked questions by a local female reporter, who claimed later than his treatment of her was condescending.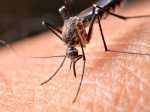 Two invasive species of mosquitoes that can carry Zika, dengue, yellow fever and other dangerous viruses are spreading in California — and have been found as far north as Sacramento and Placer counties.
Get the snacks and a scorecard ready for the 2019 Emmy Awards.
Iran's president called Sunday on Western powers to leave the security of the Persian Gulf to regional nations led by Tehran,
The World Health Organization has issued an unusual statement raising questions about whether Tanzania is covering up possible cases of the deadly Ebola virus,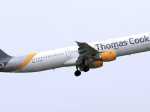 More than 600,000 travelers with Thomas Cook were on edge Sunday wondering if they will be able to get home as one of the world's oldest and largest travel companies teetered on the edge of collapse.
Protesters in Hong Kong trampled a Chinese flag, vandalized a subway station and set a fire across a wide street on Sunday, as pro-democracy demonstrations took a violent turn once again.
The latest J C Calciano boy-lite comedy is no laughing matter.
With over $1.6 trillion in student loan debt in America as of March 2019, student loan refinance companies have an incentive to entice you. And a lower payment sounds alluring. But is refinancing the right move for you?
Researchers from more than a dozen nations prepared Friday to launch the biggest and most complex expedition ever attempted in the central Arctic — a yearlong journey through the ice they hope will improve the scientific models.

It's not too early to think about your holiday travel. Now is the time to save when booking flights.
A General Motors offer to invest $7 billion in U.S. facilities includes $2 billion from joint ventures and suppliers for new plants that would pay workers less than the top union wage, a person briefed on the matter said.
Highlights from Sunday's shows on the fifth day of Milan Fashion Week mostly womenswear previews for Spring/Sumer 2020.
When fans of "Queer Eye's" Jonathan Van Ness read his upcoming memoir "Over the Top," due out on September 24, they will likely be surprised by his frankness, which includes the disclosure that he is HIV+.
The newly upgraded elevator at the Washington Monument stopped working just days after reopening to the public following a three-year renovation project.

Always a pillar of the house music scene for gay and gay-friendly participants, this festival represents a true cult that continues to attract Canadian, American and European fans.